Sherlock Holmes: On the Air!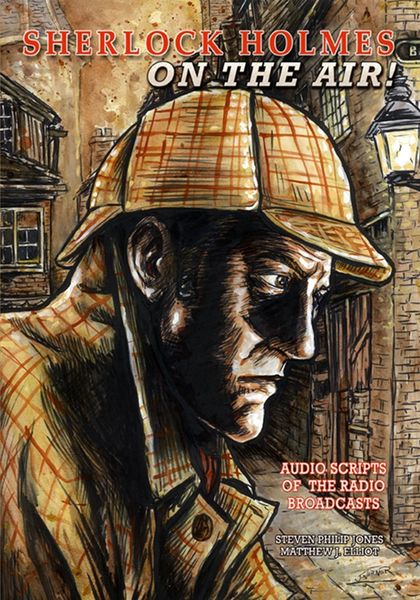 Sherlock Holmes: On the Air!
Collected for the first time and a must for any Holmes fan. Audio scripts of the radio shows that have been syndicated by Imagination Theater since 1995. Broadcast on over 120 stations and XM Satellite Radio system all across North America. In these all new adventures of the great detective, writers Steven Philip Jones and Matthew J. Elliot manage to honor the world of Sir Arthur Conan Doyle while creating new and exciting tales. Each tale is accompanied by an original illustration by Joshua Werner and a foreword from Larry Albert, the voice of Dr. Watson on the radio series. Here are THE ADVENTURE OF THE BORGIA RING, THE ADVENTURE OF THE IRREGULAR CLIENT, THE ADVENTURE OF THE PETTY CURSES, and A CASE OF UNFINISHED BUSINESS.

Written by: Steven Philip Jones, Matthew J. Elliot
Art by: Joshua Werner, Lawrence Albert
Pages: 172
Print: Black and White
Softcover