The Shepherd: Volume 1 - Apokatastasis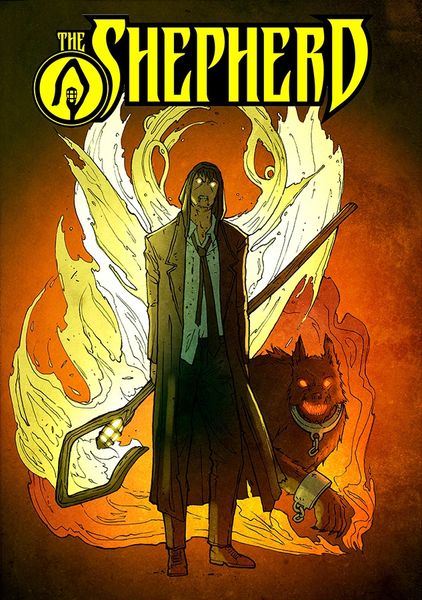 The Shepherd: Volume 1 - Apokatastasis
A cross between THE CROW and DOCTOR STRANGE!
A father's despair over the loss of his son will put in motion a most unusual chain of events to save his son's soul.

After Professor Lawrence Miller's teenage son Val's tragic death from a drug overdose, he cannot shake the sense that his son's soul is lost and wandering between heaven and earth. Grieving and deeply disturbed, he makes a fateful decision to commit suicide, electing to pursue his son into the afterlife. Lawrence's soul awakens and immediately encounters his deceased father who has arrived to greet him in order to help him transition over. However, Lawrence rejects his father's offer, choosing instead to stay in the 'seam,' the middle ground between heaven and earth, so that he can find his son and seek retribution. Lawrence embarks on his search for Val, beginning at his son's grave. But as Lawrence begins to wage a brutal campaign of retribution against those responsible for the drugs that killed Val, his existence becomes a terrifying conflict between his unchecked anger...and his instinctive knowledge that he has lost his own way.
Written by: Andrea Lorenzo Molinari, Roberto Xavier Molinari
Art by: Ryan Showers, Heather Breckel
Pages: 142
Print: Full Color
Soft Cover