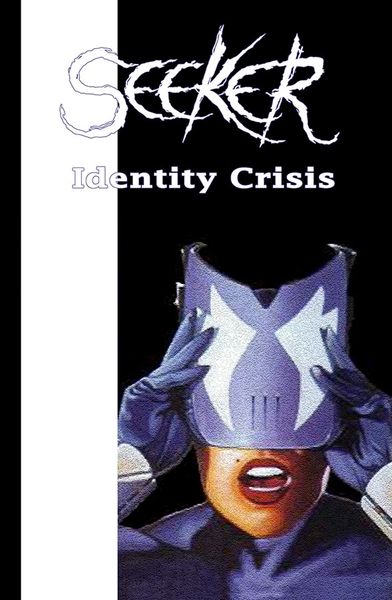 Seeker: Identity Crisis
The question is...what makes a hero? Is it the costume or the person. In this adventure tale, the role of Seeker is held by one yet it is a battle to determine who has the gift...and the right to be the "true" Seeker. There has always been a Seeker...but the rule is that there can only be one.
She is an operative for a special task force unit and the Seeker persona has become a popular icon for the American public. Secretly, she is LeAnn Heywood — a woman who wears the mantle of Seeker proudly for she understands that she is Seeker and Seeker is her. But she's wrong. Before her there was another Seeker...and before that...yet another...and another. There has always been a Seeker. They may look different. They may "serve" different masters...but the role of Seeker goes beyond current day government, goes beyond operatives against other operatives. The legacy of Seeker goes into the fabled past of a land that most don't believe exists. Now a previous Seeker, who has been locked up in a mental institute has escaped and she will do anything to get back the Seeker mantle and in the process destroy anyone in her way.

Written by: Gary Reed
Art by: Chris Massarotto, Tim Smith, Adam Walters, Sam Varney, Bruce McCorkindale
Pages: 156
Print: Black and White
Softcover