Searchers - Volume One: The Shape of Things to Come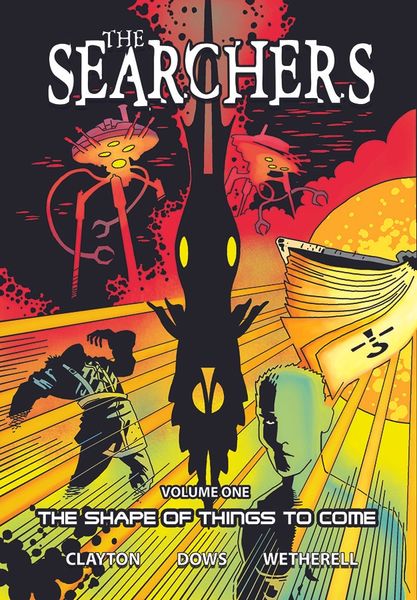 Searchers - Volume One: The Shape of Things to Come
At the dawn of the 20th century some of the best known and greatest literary adventurers from the likes of H.G. Wells, Jules Verne, Arthur Conan Doyle, Edgar Rice Burroughs, and H Rider Haggard were created. Sherlock Holmes, 20,000 Leagues Under the Sea, The Invisible Man, Journey to the Center of the Earth, The Time Machine, The Island of Dr. Moreau. All thought to be the work of pure fiction over the years by the public. However Charles Fort, the famous collector of all things bizarre and supernatural, had discovered an ancient book that when opened manifests the ideas in one's mind into reality. And in the presence of these great writers the world as we know it was changed forever. Now, a century later, the descendants of those famous adventurers are recruited by the legendary Professor Challenger in order to stop in order to stop the book from being opened again...and irreversibly changing the present.
"Searchers is the comic book I have on the wall with a sign reading - 'Love books? Never read a comic? Try this one! ....money back guarantee..." - Dark Star Books.

"Searching for an exhilarating and original concept in a comic book? Look no further, because Searchers is here!" - Claude's Comics.

"Long before League of Extraordinary Gentleman came along, Caliber's Searchers had introduced the great concept of bringing these fictional characters to reality." - Psycho Comics

Written by: Colin Clayton, Chris Dows
Art by: Art Wetherell
Softcover, Black and White
116 Pages