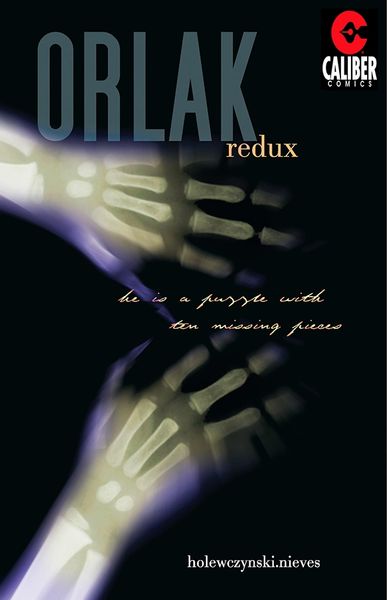 Orlak: Redux
The Fugitive set in a futuristic world.

In a far flung dystonia society, where mankind and machine-kind coexist in an uneasy alliance overseen by a shadowy government, one man is reborn with the power to heal a people...to destroy it. His name is Orlak. He awoke one day with no memory of his past and no plans for his future. His hands have been replaced with flesh ripping steel and when he sleeps, he awakes to find them covered with blood. He is, in his own words, a puzzle with ten missing pieces.

Having escaped from the retention area known as the Center, Orlak begins his quest to discover who he really is and why this has been done to him. All the while keeping one step ahead of the authorities who are hunting him down as he traverses the underbelly of what little of society remains.

Written by: Ken Holewczynski, Rafael Nieves
Art by: Ken Holewczynski
Pages: 88
Print: Black and White
Softcover