Ghost Sonata: The Haunting of Mr. Arkenholtz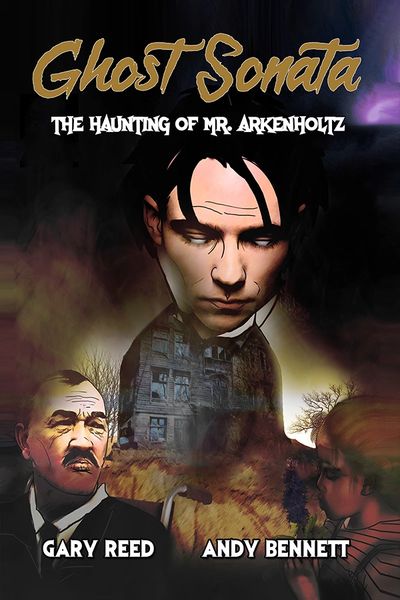 Ghost Sonata: The Haunting of Mr. Arkenholtz
Based loosely on the work by August Strindberg, this is a surrealistic saga of a man who flashes back to the "defining moment" in his life where he found love, a future, terror and despair, all at the same time. A young man that finds himself on destiny's door as he is pulled into an ancient family feud and is surprised to find out that somehow he is involved.
In Ghost Sonota, a young man named Isaac is born with a rare gift, the ability to sense the feelings and thoughts of others. It is because he is what, according to old wise-tales, is called a "Sunday Child". Isaac can almost tap into the minds of others around him and judge their emotions, their fears, and their doubts. But it is not a 'power' that he can simply control...it just washes over him.
This is the story of that young man as he is plunged into a maze of secrets and despair from years gone past. For he ultimately becomes an unwillingly participant in the poisonous lies and deceit that have invaded the house.
And when he falls in love with Adele, a girl living in the house, now he too becomes part of the legacy of torment that plagues the dwelling.
Collects issues 1-4 of the comic book series.
"There is superb human drama with unforgettable interactions between the characters in this story. This is a scary, but racy read, that skillfully combines old fashioned thrills, intrigue, murder, ambition and retribution!" - Jazma Online.
"Gary Reed's writing talent and creativity shine forth like a beacon on a dark foggy night..." - Independent Propaganda.
"Gary Reed proves that he is the master of storytelling." - Paul Dale Roberts, Jazma.
"Reed is one of the most underrated comic writers around." - The Comics Review.

Written by: Gary Reed
Art by: Andy Bennett
Pages: 112
Print: Black and White
Softcover