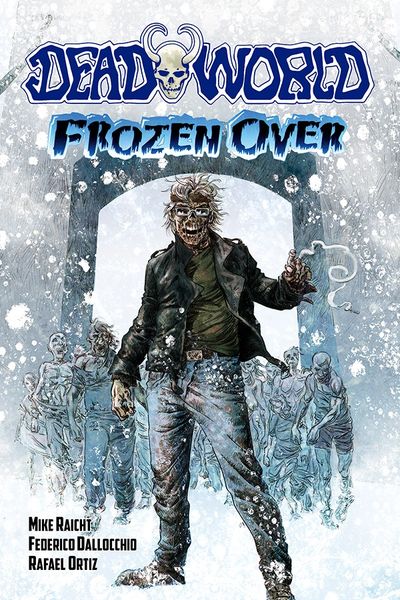 Deadworld: Frozen Over
The apocalypse is worldwide and in this self-contained story set in 
the Deadworld Universe, the action moves to Manhattan. A snow 
storm has engulfed the city and with no removal possible, the 
metropolis becomes paralyzed…even the walking dead have 
trouble. A group of survivors in the high rises attempt to flee the 
city during the storm but are pulled into a struggle between two 
intelligent zombies. The Giant rules the dead in the city and when 
King Zombie comes calling, things escalate with the humans 
caught in the middle. From MAX: Zombie (Marvel Comics) and 
The Stuff of Legend writer Mike Raicht with art from Federico 
Dallocchio (Suicide Squad, Batman) and Rafael Ortiz (Crossed) 
Collects issues 1-4.

Written by: Mike Raicht
Art by: Federico Dallocchio, Rafael Ortiz
Pages: 110
Print: Black and White
Softcover