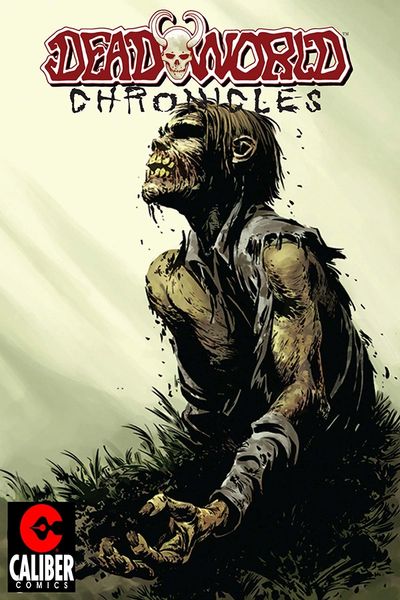 Deadworld: Chronicles
This anthology features all-new stories set in Deadworld!

In a world and time when things look bleak for the humans and they are plunging towards extinction, these stories highlight 
different tales of survivors. A wife's desperate search for her husband who has become a zombie...a soldier who realizes he is 
in a war that we will not win...an old woman who may be able to control the zombies but not the desperate humans...and more. As a bonus, Mark Bloodworth presents a gallery of "The Girls of Deadworld" featuring many of the leading characters in the series.
Written by: Gary Reed
Art by: Tomm Gabbad, Steve Beckett, Bill Bryan, Mark Bloodworth, Wayne Reid, Pedrag Ivanovik-Peka
Pages: 126
Print: Black and White
Softcover